Irresistible Raw Vegan Pesto Tart Will Astound Your Guests
|
This Raw Vegan Pesto tart is truly irresistible
Have a look at this raw vegan pesto tart recipe and the carrot serving sauce, it looks delicious and is a ideal meal for vegans and raw food lovers alike. This is a recipe which can convert meat eater to vegan ot raw food lovers. It is healthy and tasty.
A good recipe for and dinner or lunch with friends. Everybody will love it. Invite some friend and see if it is not going to be a favorite dish for your next parties.The layers of textures and  flavors are sure to trick your guests into thinking that you'd spent  spent the day cooking. it is a recipe from Aine Carlin's book
The New VeganGreat Recipes, No-Nonsense Advice & Simple Tips
Áine won PETA's award for best vegan cookbook Keep It Vegan !
Irresistible Raw Vegan Pesto Tart Will Astound Your Guests
This recipe for a raw vegan tart is a delicious dish for new and long-time vegans alike:
Layered No-Bake Pesto Tart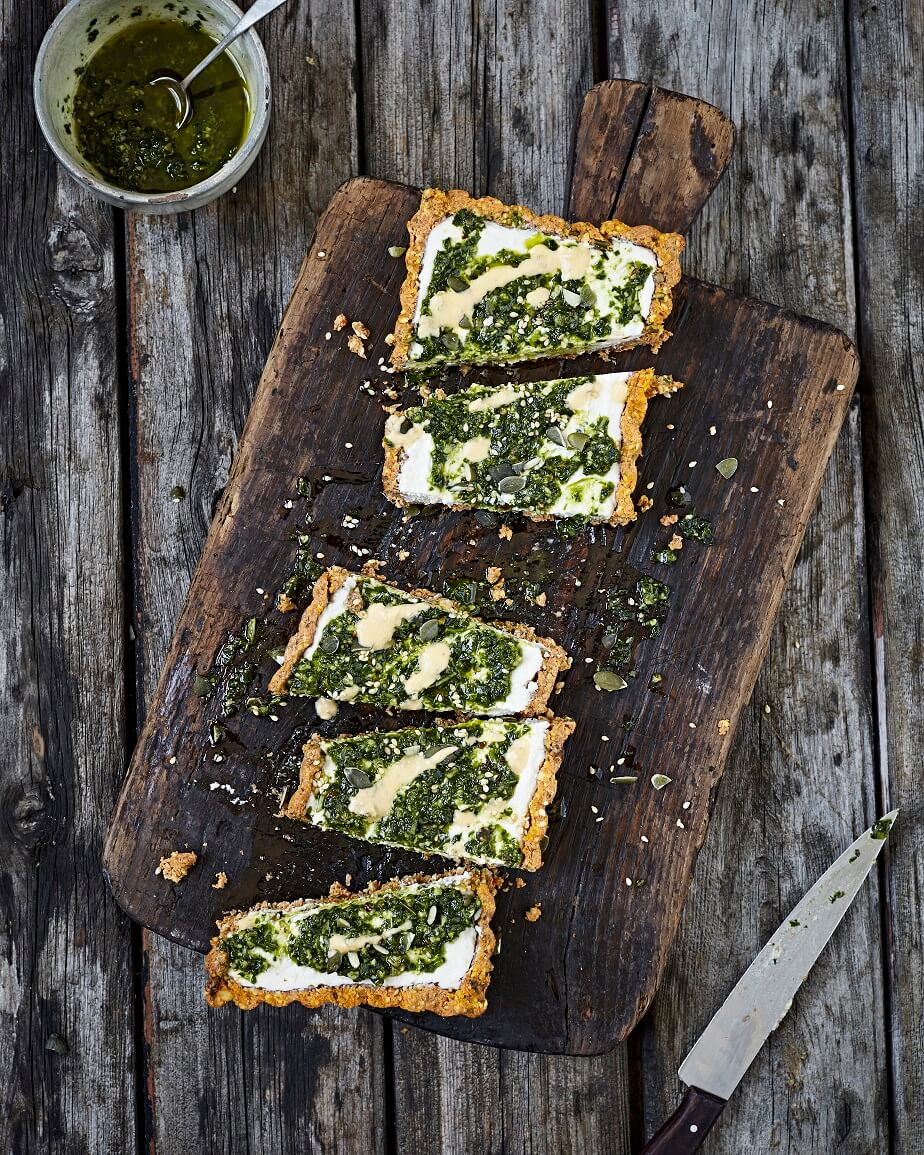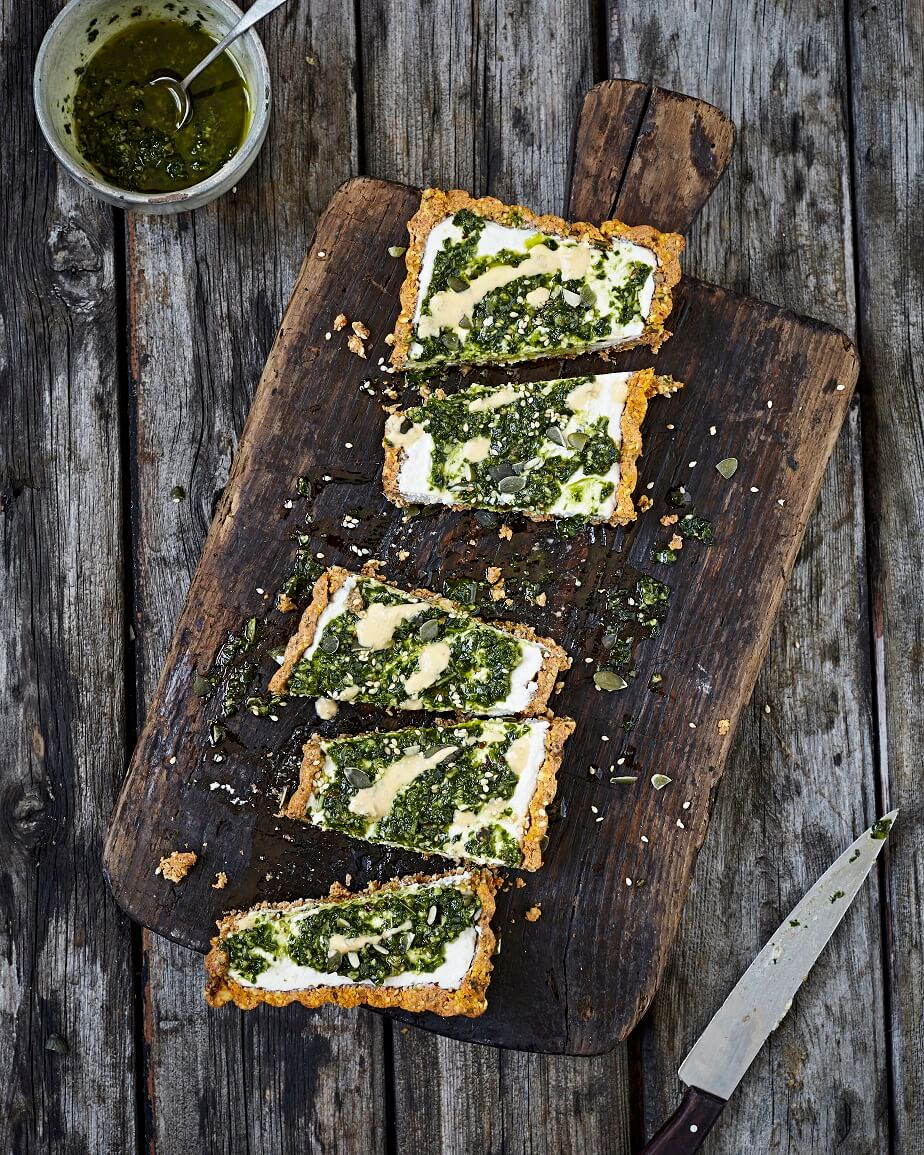 I'm not going to lie. When I first came across 'raw food' it kinda freaked me out. Even though I'd happily chow down on crudités and loved eating fruit, the thought of an entirely raw meal really did not appeal. Little did I know the immense cuisine that embodies this often much-maligned movement is vast and delicious, and after trying out a few dishes in raw food restaurants, such as Saf, I was officially hooked. Almost six years down the line and I'm forever experimenting with raw food in my own kitchen. This carrot, cashew and pesto combo makes for a great dinner party starter dish or entrée for a fancy lunch. The layers of textures and flavours are sure to trick your guests into thinking that you'd spent the day cooking instead of assembling … never a bad thing in my book.
Method> Layered No-Bake Pesto Tart
Also see Get Ready To Enjoy These Delicious Raw Plant Based Recipes