How To Replace Your Meal With A Healthy Smoothie
|
Healthy Smoothie recipes for meal replacement
A healthy Smoothie can replace a meal .If you are in a hurry and have no time to go for a meal during a busy day you can replace it with one of these powerful and healthy smoothie recipes. Possible to make one of these healthy smoothie recipes and take it with you to work . Good also for after workout.
For the kids, it is a powerful drink full of nutrients and healthy. All of them are tasty and delicious and rich in protein and vitamins to make it really a great meal replacement healthy smoothie. With the right Kitchen tools like a Vitamix or a Food processor, it is a quick meal for everybody.A light and powerful meal for busy people. Why not give it a try ?  For more great recipes ,
Click here for All Day Energy Smoothie
Read TIPS FOR CREATING YOUR OWN HEALTHY JUICING DIET DRINKS! and TIPS TO MAKE HEALTHY AND TASTY DRINKS AND SMOOTHIES
How To Replace Your Meal With A Healthy Smoothie
Very Berry Chocolate Protein Smoothie
Need a healthy chocolate fix? Try this berry-chocolate smoothie.
It's packed with the health benefits of berries, chia seeds, almond milk, and protein powder.
Find the recipe here: Lexi's Clean Kitchen
The Ultimate Healthy Meal Replacement Smoothie
Greens, pineapple, mango, coconut milk and flaxseed make this a tropical taste delight, while protein powder adds sustenance and a delicious hint of vanilla.
It's a truly balanced meal replacement.
This smoothie is also customizable, so if you want to include ingredients you have on-hand, have at it!
Find the recipe here: Yuri Elkaim
Orange Mango Recovery Smoothie
Protein powder and cashews gives this Orange Mango Recovery Smoothie and edge up on other smoothies.
Plus, you can't beat the sunny taste combo of orange and mango, which is just what you need to break up your day.
Find the recipe here: Running on Real Food
Almond Breakfast Smoothie
If you love almonds you're going to love this one, which features complex carbohydrates, plant-based protein, and healthy fats all in one glass.
Oats, protein powder, almonds, and almond milk give this recipe everything you need in a healthy meal replacement smoothie.
Find the recipe here: ifoodreal
 The Husband Protein Smoothie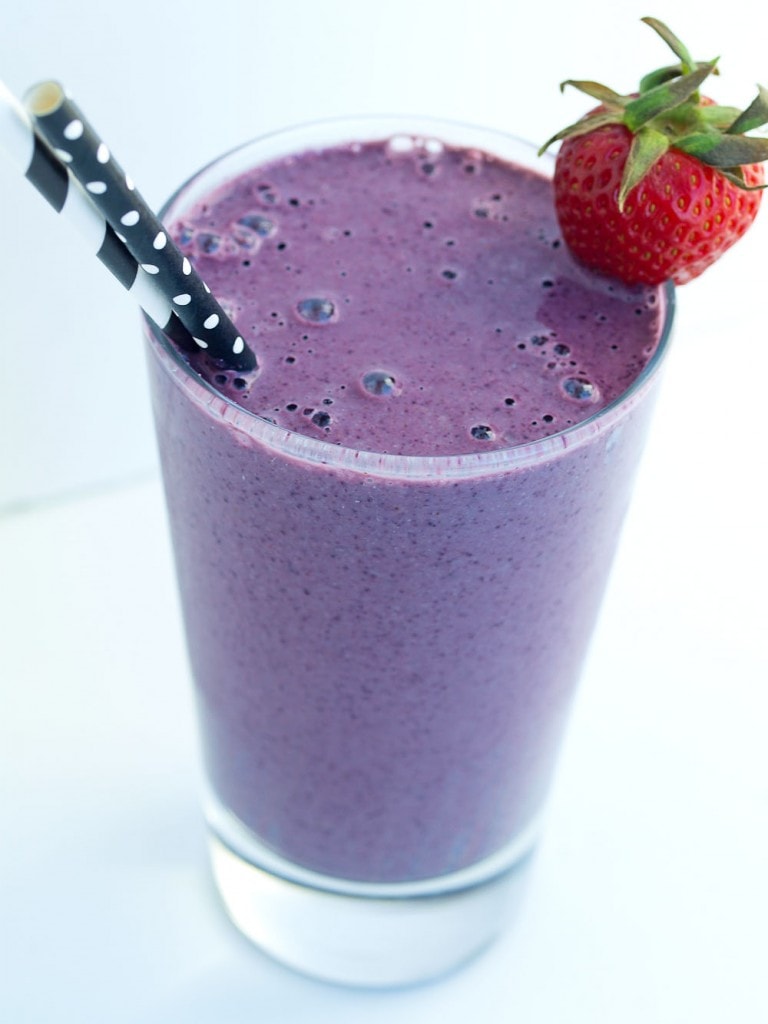 This is a hearty smoothie that will satisfy even the biggest appetites – and the finickiest of tastebuds, too.
Packed with fruits, veggies, and heaps of protein from hemps seeds and almond butter, this smoothie is truly a meal.
Find the recipe here: Happy Healthy Mama
No-Hunger Post-Workout Shake
Stop your hunger pangs before they start with this creative and delicious smoothie that has unexpected ingredients.
It features blended northern beans, chia and hemp seeds, and almond butter for protein and healthy fats, as well as other ingredients for the perfect post-recovery or meal replacement smoothie.
Find the recipe here: Yuri Elkaim
Peanut Butter Protein Smoothie
Think "chunky monkey" with this delicious peanut butter shake, which is packed with protein and includes a delightful banana flavor.
Find the recipe here: Jennifer Meyering
Avocado Banana Protein Shake
Nutrient-dense avocados give this smoothie a creamy texture and heart-healthy fats.
When you're short on time, this is a great choice because the combo of ingredients in this shake will keep you feeling full for hours. Find the recipe here: Youthful Habits
more recipes > Healthy Meal Replacement Smoothies for Busy People
Find out if you are an emotional eater >  Click here and take a Quiz now
How You Can Get Beautiful Skin By Eating Greens
Also if you are interested in a guided detox program visit and click here: Total Wellness Cleanse