Selected Exquisite Raw Vegan Food Recipes To Enjoy
|
 Raw Vegan Food Recipes selected for you
There are many delicious raw vegan food recipes and here we di find a few who are exquisite . For the events and family gatherings, we like to serve something different, Here we found some delicious recipes for you. The Country Living Banana Bread at the end of page two really makes feel homely and it reminds on country living.
We have a fun starter or snack a pie crust made of potatoes and filled with kale, carrots,  and peppers. It looks really appetizing and the cauliflower couscous as well. It will be lovely to see the veggie sushi hearts on a table and beauty is the raw red velvet cake.
Imagine a table with all these goodies. It will astound your friends and family. No matter if a party or a holiday gathering, the chef will be appreciated. Best of all, it is nutritious, healthy, and all-natural plant-based ingredients. Good to buy fresh locally if possible to have all the benefits of the ingredients. Enjoy preparing and eating the exquisite vegan raw food recipes!
Selected Exquisite Raw Vegan Food Recipes To Enjoy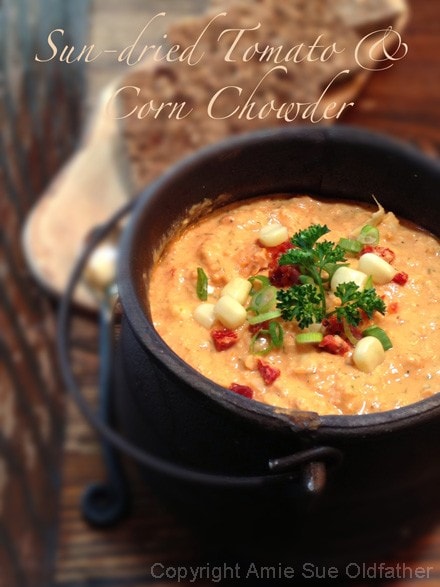 This soup turned out gorgeous.  Forget eating, I could just sit and stare at it. hehe  Ever have moments like that with food?   This soup would be perfect any time of the year.  Eat chilled during the summer months or warm it up a tad for those chillier days.As you can see in the recipe, I used both the blender and food processor. Continue here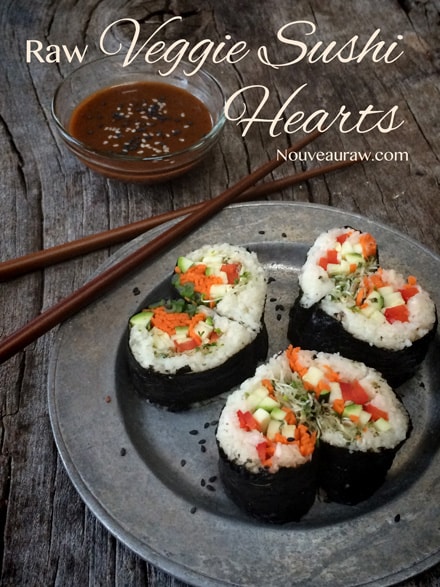 Grab a green smoothie, slide a chair over and lets talk jicama, also known as yam bean!  And I promise, I am not making this stuff up.
This large, odd-looking root vegetable, that causes some people to give it a wide berth as they pass it in the produce aisle.  I know, I did this for years!  I posted a picture of one down below just in case you are new to this veggie.   It compares to turnips or parsnips in shape, and is known for its sweet white flesh, which has a wonderful crunchy texture.  Perfect for raw rice making! Continue here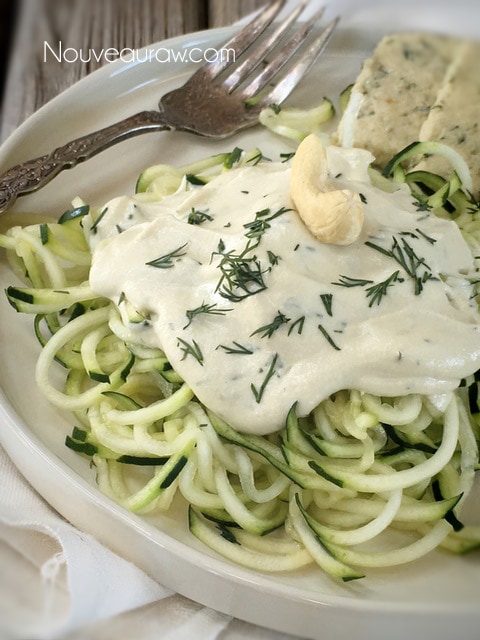 I have always been a pasta lover but I gave it up many many years ago when I let go of gluten and processed foods.  I didn't need the empty calories, the high starchy carbs or the flour that it is made out of.  Thank goodness for veggie noodles! In my raw venture I came across the Spiralizer that turns any hard veggie into noodles!  My favorite veggies to use is zucchini and celery root. Continue here
This is a fun starter or snack. The ingredients are inexpensive and healthy. V & GF
To make the pie-crust you need to grate two cupfuls of raw potato, you can use any potato, sweet potato would work well. Add the potato to a large bowl. In your processor with the s blade add 1 cup of organic oats and pulse until fine and resembling flour, add this to the potato in the bowl. Next drizzle over the mixture some olive oil about 2 tbsps, then add some herbs of your choice, I used herbs de Provence, rosemary would work well or basil, add a pinch of sea salt.
Use a Food processor
You can pulse all the mixture together in your processor if you like a smooth finish, or you can mix in your bowl with enough water to bind the mixture together to form a dough likeball. In individual silicone mini tartlet cases press with your fingers enough dough mixture into the case to make a blind tart.
Place your filled cases into the dehydrator oven at 45 C for 1.5 hours, then carefully remove from the silicone cases and sit your blind pie cases back on the shelf and bake for a further 8 hours at 50 C. All dehydrator ovens work a little differently so check your cooking regularly and adjust cooking times as needed. If you want to bake these in a conventional oven you can bake in the cases for around 20 mins at 120 F
The filling is chopped raw kale, carrots, with red and yellow peppers. For added protein have sprinkled puffed quinoa which is cooked. For the pesto add half a cup of shelled pistachios with pine nuts to your processor with the s blade, add about 1.5 tbsps of olive oil and half a cup of fresh basil leaves, add sea salt and pepper to taste and a little lemon juice. Blend ingredients together. Layer the filling into the pie case just before serving and enjoy.
More raw recipes Raw Plant-Based Food A Tasty Trend That You Will Love
Cauliflower Couscous
Often mistaken for a grain, couscous is actually pasta made from small semolina seeds. This Cauliflower Couscous ditches the carbs by recreating the texture of couscous using cauliflower. Enjoy this as a side dish or a large entrée, and feel free to skip the baking part to cut the cooking time in half. Cauliflower is equally delicious served raw!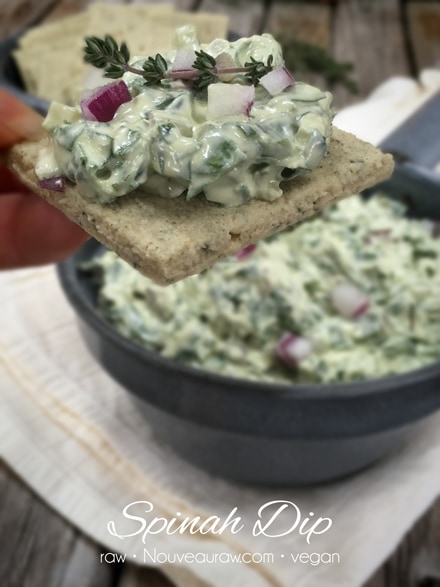 This vegan spinach dip is a "show stopping" recipe to add to your repertoire.  I will go as far as saying, "Let me show you the way to heaven with a spoon!" It is creamy, full-bodied, and sumptuous.  It's so amazing that this can be achieved by using only whole foods and no added substitutes. Continue here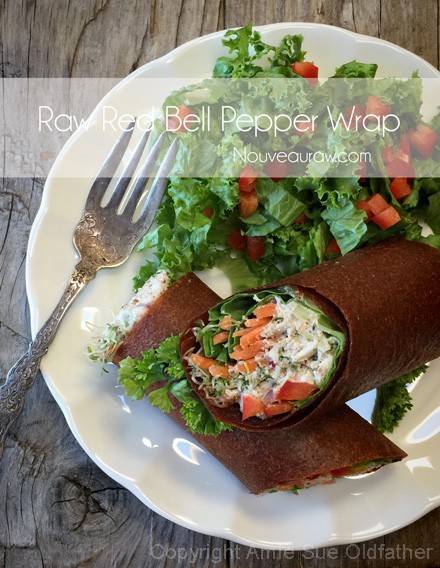 I really enjoy making raw wraps but it has taken many many trials and errors over the years to figure out just what makes them "tick." First off, we know that they need to taste good.  It doesn't matter if that wrap rolls perfectly (!) If it doesn't taste good, it will roll itself right into the compost heap.  After the flavors are established, we have to know just how to get that Olympic gymnast flexibility, because, without that, you just don't have a wrap. Continue here
I just love the light and moist texture of this cake it is a wonderful contrast to most raw cakes which can be heavy and dense.  Variety is good!  Here's the scoopy-doop when it comes to the end texture and moisture of this cake. Please read thoroughly because I am sharing all my tricks and experience with you.  There is much you can learn. Continue here
Craving a little down-home comfort? Satisfy your soul with this delicious and wholesome cake-like Country Living Banana Bread. When I took a bite of this bread as I was removing it from the dehydrator it was like receiving a warm, embracing hug from my mama. Continue here 
Also, see Awesome Raw Vegan Bread And Cracker Recipes For A Healthy Snack
Our inspiration for "Raw Food for Life" arose from a new conscious awareness about our health and the wellbeing of all life on our planet. Eating living plant foods connects us to the earth's vital life force. Watch here > SERVING LOVE: RAW RECIPE SERIES