The 6 Best And Delightful Seasonal Raw Mango Recipes
|
Delightful Raw Mango Recipes
These 6 raw mango recipes are delicious and healthy . Mango also known as the King of Fruits is a very tasty
and juicy fruit , Mango is growing in tropical regions and its  botanical name is "Mangifera Indica". India is one of the native  countries where this fruit grows .
There are many luscious recipes for mangos and here we have some of the most delightful raw mango recipes for you to indulge. Mangos have a lot of health benefits. Read about here.
They are also good to use for a beautiful skin and hair, it is said that a mango mask makes the face glow. Here is a variety of raw mango recipes from spicy to sweet . There are two yummy cake recipes for  the pleasure your  sweet tooth . Spicy is the Fennel Mango Slaw and the Mango Salsa. The Mango Asparagus Tacos ,you can use a salad leaf or a raw wrap instead ,here the Recipes for wraps.
The Tropical Salad with Spicy Mango Macadamia Dressing does not only look mouthwatering ,it tasted delicious.
You might also like this Mango Salad recipe
The Best 6 Delightful Raw Mango Recipes

FENNEL AND MANGO SLAW
With its bright, bold flavour and crunchy texture, the bursts of lime and (optional) chilli, this fennel and mango slaw is as exciting bite of food as any plateful of salad will ever be. The facts that it takes less than 15 minutes to put together and requires only 5 ingredients don't hurt either. Make sure all of your ingredients are at their peak; as this is such a simple salad, every ingredient counts. Author: Ksenia Prints  INSTRUCTIONS
Macadamia nut oil is one nutritious oil you should be using! Highlight it's flavor in this tropical salad with mango macadamia dressing. INSTRUCTIONS
By Chef: .
Mangos and avocados are definitely two of Mother Nature's most wonderful gifts…but have you tried combining the two in one dish? Now is the time with this delicious mango avocado salsa! The possibilities are endless with this one. Spread it on top of toast or crackers, or scoop some on top of a salad with an extra squeeze of lime. Instructions
It's the middle of January, and if you're in the northern hemisphere, this is about the time you start dreaming about your next getaway to a warmer place. If you can't escape from frigid temperatures, at least trick your taste buds into thinking they've just arrived to tahiti with a bite of this amazing raw vegan mango cheesecake. Instructions
I had some friends over for a BBQ dinner. I decided to make a mango-based dessert because they're at their peak in Australia right now. And because it's been so warm out  a raw cheesecake seemed like the perfect treat.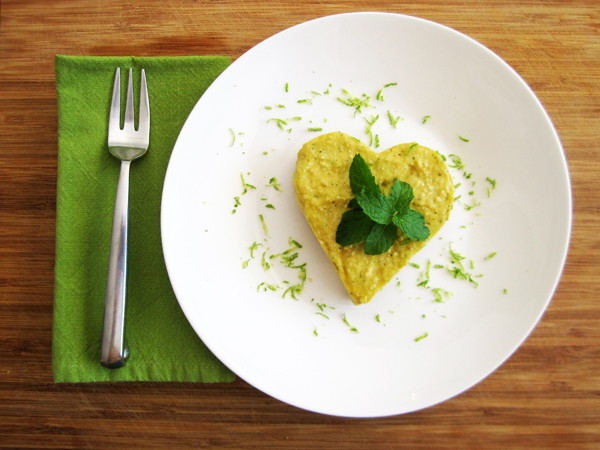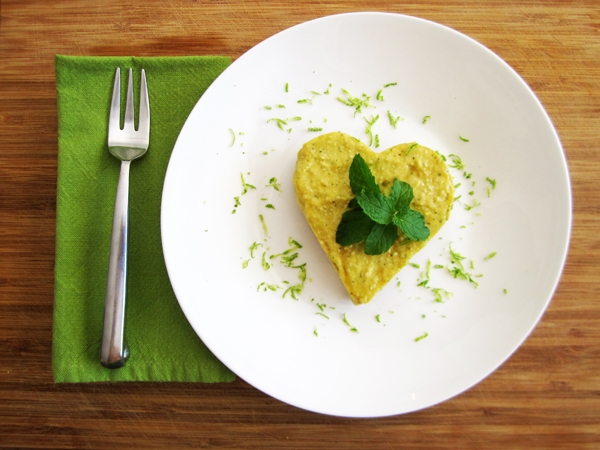 Mini Raw Mango Cheesecakes
Prep time 2 hours 35 mins
Sweet mango, zesty lime, refreshing mint and an almond-based crust combine to make these yummy (but healthy) mini cheesecakes. Raw, Vegan, Gluten-Free!
Author: Angela @ Vegangela.com  Instructions
Also see > A RAW FOOD DIET FEAST TO ENJOY FOR BUSY PEOPLE